Operation Courage is Beautiful is 501(c)3 non-profit with a mission to bring a little joy and femininity to our active duty, deployed, US service women through care packages geared for women.  We recognize that too often, the need to boost the morale of women through care packages is forgotten by the public.  Let Operation Courage is Beautiful be your next Volunteer Project! There are numerous ways you can help whether you are an individual, organization or business.  We are open to working with you on creative ways to support your organization or business in return.
(We also are seeking to expand find a permanent warehouse or storage facility in North Inland San Diego so that we can further expand our program.   Please help us with any leads or funds to do so.  Thank you!)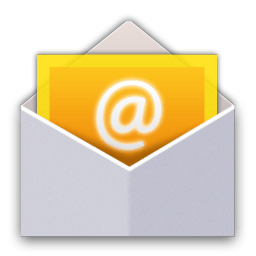 Join our Volunteer Mailing List
     Make an Individual Direct Monetary Donation
     Collect Donations and Fundraise – for Individuals (Business? Click here)
     Write "Thank you for your Service" Notes
    Volunteer at an OCIB Packing Event
    Join our Leadership Team
---
Collect Donations and Fundraise – for Individuals
People across the nation have successfully held donation drives for OCIB.  Collecting in-kind/product donations and monetary donations at the same time is ideal.  Please contact us for any help you may need.
1. Care Package Products Collection Drive:  Decorate multiple boxes and place them in various rooms of your school or company to collect the products we use in our care packages for a 2-week long event.  Send the collected items to us for inclusion in our care packages.  Because we will not be able to subsidize the shipment of items to our location, please factor this cost in your project.  See our donate items page to read our detailed requirements, instructions and current needs list.
2. Fundraise:  While collecting product donations, encourage donors to make a monetary donation by check to support postage costs.  Without postage funds, we cannot ship the collected items to their intended recipients.  Each care package weighing about 8-10 lbs. costs us nearly $20 to ship.  Have checks made out to "OCIB."  Encourage donors to write a "thank you for your service" note to be included in the care packages.  After the end of your drive, send these checks to our mailing address.  Donation receipts will be issued to donors who write their email address on their check once the checks are processed.
Use these to promote your drive:
Alternative Online Fundraising Method:  Online fundraising is the new, modern, very effective way to fundraise.  Go to our fundraiser site on crowdrise.com and click on the "Fundraise for your Charity" button on the left of the screen.  Follow the instructions to create your own personalized fundraiser website to support Operation Courage is Beautiful.  Set up your goal, and then share with your friends and family to ask for support.
Some ideas to incorporate include:
Asking for donations in lieu of birthday gifts.
Asking for sponsors for an upcoming 5k run.  You may reward your friends for different levels of donations.  e.g. a homemade batch of cookies, a starbucks gift card, etc.
Fundraising on behalf of your loved one who is currently deployed and her group of friends.
---
  Donations and Fundraising – for Businesses
Donations:  Many businesses make donations of their products to be included in our care packages.  We would love to do this with you and recognize you for your contribution.  Contact us to make arrangements.
Fundraise:  Retail businessses, restaurants and direct sales people have successfully partnered with OCIB for a strategic fundraising event.  We will work with you to develop marketing materials, provide official recognition as a strategic fundraiser and promote the event to make sure it is a success.  Please submit a proposal.
If you would like OCIB to host a employee volunteer event, contact us.
Feel free to use these to promote your drive:
---
  Write "Thank You for your Service" Notes
Write thank you notes to our servicewomen.  Using markers, crayons, craft project items, have your kids, friends and co-workers write thank you notes to our soldiers.  Include your name to make the note more personal.  Include an email to give the recipient a chance to respond to your note.  Please also consider making a monetary donation online or by check made out to "OCIB" so we can get your notes and the care packages to the recipients.  Please do not seal your notes so that they can be inspected prior to inclusion.  OCIB reserves the right to exclude notes it deems inappropriate.
Mail notes and check donation to:
Operation Courage is Beautiful
9921 Carmel Mountain Rd.
San Diego, CA 92129
---
  Volunteer at an OCIB Packing Event
Volunteers are welcome to attend our events to put together or sort care package items.  Please add your information to our email list if you would like to be informed of future volunteering opportunities.  Adults and children (at select events) are welcome to volunteer.  If you are business or community group looking for volunteering opportunities, please contact us directly.
---
  Join our Leadership Team

"Volunteering with OCIB has been a great opportunity to give back to the community, while having fun at the same time. Through volunteering for the past two years, I have learned the importance of giving back and contributing to my community. During a typical event, we spend our time sorting through donations and making packages for the troops. The work you do with the organization truly makes a difference. In fact, at the beginning of each event, you will get to hear all the wonderful things that past recipients have to say about the packages. Overall, the work isn't too hard and the coordinators make sure the experience is enjoyable and unforgettable.  I highly recommend volunteering with this organization! " – Leona Hariharan, Assistant Event Coordinator, Junior at Mt. Carmel High School, 2018
If you live in the San Diego area and are interested in joining our leadership team, fill out our form and we will contact you when we have openings.  We also post our openings on volunteermatch.org.
We need help with:
fundraising
donation and sponsorship solicitation
marketing/community outreach
grant writing
event planning
and more!